Thank You Lebanon Transit Drivers!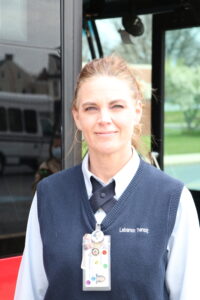 Lebanon Transit Bus & Shared Ride Drivers are responsible for delivering customers to work, school, appointments, and back home again.
During these challenging times, it's more important than ever that we honor our public servants who are essential to keeping our community moving. That's why on March 18th we're celebrating Transit Driver Appreciation Day.
We hope you'll join us in thanking your Lebanon Transit Driver in person, emailing a note of thanks to rideon@lebanontransit.org or by leaving a comment on Lebanon Transit's Facebook Page.
Thank you for riding and thank you for appreciating our
hard-working team of drivers who keep you moving you every day!
Behind the scenes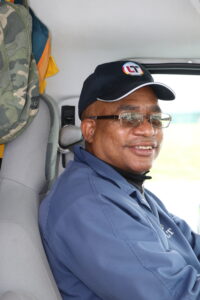 In honor of all they do for passengers every day, we want to highlight some of the things you may not know drivers do both behind the scenes and while driving you from place to place.
1. They operate under a rigid schedule to keep us moving.
Our drivers have to show up exactly on time to work every day and be ready to go. They inspect their bus and van, both for mechanical-related reasons and to ensure it's clean. They operate it with safety and timeliness always in mind, and do it all with a smile on their face.
2. They work early and late hours, on weekends and in inclement weather.
While you're at home with family, our drivers are out there getting people where they need to go. Being a Lebanon Transit Driver means putting our passengers first, no matter what day it is.
3. They go above and beyond for everyone, including our transit-dependent customers.
Lebanon Transit Drivers support disabled and elderly riders when they need some assistance and patience in a fast-paced environment.  They assist customers with using the lift when they're wheelchair-assisted and help secure them in place.